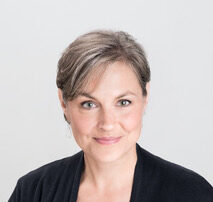 Biography
Alison writes for children of all ages, from picture books to YA novels. She won the national Writers' Union Writing for Children Award and was a finalist for the Governor General's Literary Awards, the Alberta Literary Awards, the Silver Birch (ON), the Red Cedar (BC), the Willow Awards (SK) and the Hackmatack Award (Atlantic Canada). Her books have been translated into Korean, Dutch, French and Turkish.
A Writing Advisor at the University of Alberta's Academic Success Centre Alison has also volunteered with family literacy and child protection. She can often be found at her computer with a cup of tea, chocolate and sleeping animals by her side.
Alison has, for many years, given presentations and writing workshops to both children and adults. She loves talking and laughing with kids about writing, and especially enjoys igniting enthusiasm in reluctant readers and writers. She's appeared at many writing events across Canada such as:
TD Canadian Children's Book Week (as an author touring Southwest Ontario)
Ottawa Public Library's One School, One Book Project (her middle grade, Lost in the Backyard, was selected for this three-year project, touring schools in the Ottawa area)
Hackmatack Award Week tour (Halifax and Lunenburg, Nova Scotia)
The Forest of Reading Awards day, Toronto
Story Avenue (Young Alberta Book Society)
Sherwood Park Young Authors Conference
Toronto's Word on the Street Festival
Calgary Young Writers Conference
www.alisonhughesbooks.com
Alison is available for virtual visits in Fall 2022
VIRTUAL PRESENTATIONS
15-20 minute reading/Q&A – $75
1 session (30 minutes) – $125
2 sessions (60 minutes) – $225
Half day – $400 (150 minutes of sessions divided however you'd like)
Valuing Yourself and Your World!  (Kindergarten-Grade 1)
My book What Matters explores how small actions can have big impacts and opens up a discussion about how each one of us can make a difference in our environment and in our world. While the focus is on recycling, small acts like smiles or hugs are important, too! Because after all, each one of us is important and deserving of love and respect.  My picture books Gerbil, Uncurled (about a gerbil who sleeps differently than the other gerbils in her busy cage) and Spare Dog Parts (about a very loving, oddly-assembled mutt) lead us into talking about valuing our unique gifts and celebrating our differences. Activity-wise, we might assemble a (felt) dog out of spare parts, root through some recyclables, scamper in a gerbil tunnel and maybe even squeak a gerbil song.
Curriculum links: Home and community; environment; citizenship; your unique place; inclusion, diversity and difference; problem-solving in a group; sharing and showing respect for others
Writing: Practice and Teamwork!  (Grades 2-3)
Do you play sports or piano or speak another language? Practice makes you better, right? Same with writing! We might play my famous YES OR NO? game to dispel some common misconceptions about writing or a fun card game to show that story ideas can be found anywhere, that description, dialogue and detail make stories come to life, and that editing is super-important. We'll also talk about how books are actually made (with some amazing original illustrations), and the teamwork involved in putting all those books on library shelves.
Curriculum links:  Using techniques such as outlines, humour, dialogue, vocabulary, detail and editing to communicate ideas more effectively through storytelling; group brainstorming and problem-solving; sharing and showing respect for others.
Lost:  Writing Survival Stories (Grades 4-6, and Grades 7-9)
Could there be a topic more exciting and suspenseful than survival? This popular session, which can be an interactive presentation or a writing workshop, is based on my novel Lost in the Backyard. It explores getting seriously lost, which involves action, setting, description, drama and often wet socks. We follow some of the different steps of story-writing: inspiration, research, characters, setting, plot and editing. We finally peek at the world of publishing, exploring the 20+ team of people (from author to graphic designer) that help to get a book ready for publication.
Curriculum links:  Using techniques such as humour, dialogue, vocabulary, detail and editing to communicate ideas more effectively through storytelling; group brainstorming, and respect for the opinions of others; family relationships, communication, and discovering connections with others.
Write Like There's No Tomorrow (Grades 7-9, and Grades 10-12)
What are you waiting for?  There's no magical right time to write.  I wrote most of my first book in hospital waiting rooms! So, don't wait for the diploma, the degree or the time:  jump in now.  In this presentation, I encourage students to journal, blurt and write honest, really ugly first drafts.  My first draft of Hit the Ground Running followed months of thinking about the story, but it wasn't pretty. I share how the kernels of stories can be shaped, tugged and polished through useful elements like dialogue, humour, atmosphere and description.  We'll also look at the oh-so-glamorous path to publication, including tons of editing, lots and lots of rejection (I'll share some of my many rejection letters!), the necessity of hard work, a pig-headed belief in your stories, and never, ever giving up.
Curriculum links: Using effective language/symbols; setting and character to build coherent storylines; thinking critically about advertising as communication and manipulation; healthy relationships; self-reliance, resilience and leadership; building space for creativity into your life
Romp Around:  Writing in Multiple Genres (YA-adult)
"Write the story you want to write, then worry about where it fits." This was wonderful, the-sky's-the-limit advice from my first editor.  I took it to heart:  I've written a wide range of stories I wanted to write, fitting them all along the spectrum from picture books to early readers to middle grade to young adult.  I've written short stories and poetry, too, just because it felt right at the time.  In this presentation on writing omnivorously, we look at both the joys (interest, stimulation, and freedom) and challenges (audience, language, organization, building a profile, publishers, marketing, etc.) of writing in a variety of genres.
Curriculum links:  Using effective language and symbols; story as an ancient medium relevant to the technological age; thinking critically about issues; healthy relationships and life skills (such as self-reliance, resilience and leadership); building space for creativity
Bibliography
Picture Book
Oliver Bounces Back (forthcoming, Scholastic Canada, spring 2021)
The Silence Slips In (Illustrated by Ninon Pelletier, Orca Book Publishers 2019)
Nominated: Willow Awards; Selected: CCBC Best Books for Kids & Teens
Le silence se glisse pres de toi (French edition of above)
The Cold Little Voice (Illustrated by Jan Dolby, Clockwise Press 2019)
Selected: CCBC Best Books for Kids & Teens
Spare Dog Parts (Illustrated by Ashley Spires, Orca Book Publishers 2016)
Nominated: Chocolate Lily Award
Listed: Bank Street College of Education (NY) Best Children's Books of the Year; CCBC Best Books for Kids & Teens
What Matters (Illustrated by Holly Hatam, Orca Book Publishers 2016)
Nominated for: R. Ross Annett Award for Children's Literature (Alberta Literary Awards),
Sigurd F. Olson Nature Writing Award (USA)
Gerbil, Uncurled (Illustrated by Suzanne Del Rizzo, Fitzhenry & Whiteside 2015)
Nominated: Rainforest of Reading Award
Selected: CCBC Best Books, Forword Review's 16 Best Picture Books Winter 2016 
Early Reader
Beatrice More and the Perfect Party (Illus. by Helen Flook, Orca Book Publishers 2019)
Beatrice More Moves In (Illus. by Helen Flook, Orca Book Publishers 2015)
Middle Grade
Kasey and Ivey (Orca Book Publishers 2018)
Nominated: Red Cedar Award
Listed: OLA Best Bets Honourable Mention; CCBC Best Books; Bank Street College of Education Best Books
Kings of the Court (Orca Book Publishers 2017)
Nominated: Diamond Willow Award; Selected: CCBC Best Books for Children and Teens
Lost in the Backyard (Orca Book Publishers 2015)
Nominated: Silver Birch Award, Red Cedar Award, Diamond Willow Award, Hackmatack Award, Sigurd F. Olson Nature Writing Award (USA)
Selected: Ontario Library Association "Best Bet" List, Surrey Schools' Book of the Year,
Ottawa Public Library selection for One School, One Book Project 2016-2019
On a Scale from Idiot to Complete Jerk (Orca Book Publishers 2014)
Listed: CCBC Best Books
Poser (Orca Book Publishers 2013)
Nominated for: Red Cedar Award, Hackmatack Award
Young Adult
Hit the Ground Running (Orca Book Publishers 2017)
Nominated: Governor General's Literary Awards, Snow Willow Award
Selected: Junior Library Guild Selection (USA), Resource Links: The Year's Best, CCBC Best Books
Young Adult (Reluctant Reader)
Watch Out (Orca Book Publishers, 2019)
Selected: CCBC Best Books for Children and Teens
Hide and Shriek (Orca Book Publishers 2018)
Short Fiction (Adult)
'Roadside Special' (40 Below Anthology (Jason Lee Norman, ed.) 2015)
'The Late Show' (Winner of the Writers Union of Canada Writing for Children Award 2009)
Reviews
"Alison Hughes is excited about her writing and eager to share that enthusiasm with others. A warm and friendly speaker, she engages her audience with fun interactive activities and a relaxed reading style. She also welcomes all questions, which she answers openly, honestly, and with great advice for aspiring writers."
"I found Alison to be caring and loving with the students. She answered all the questions the kids asked with honest answers. She showed enthusiasm towards writing and how she got her ideas to write stories. When reading to the students, she had them captivated in the story. She had the students engaged in her writing process and in her story she was currently working on. They were motivated to get writing their own adventure stories."
"Alison was not only informative, but warm, funny and attentive to the students. My students loved Alison and greatly enjoyed their time with her.  She was very engaging and really showed that she knows how to interact with students; she talked to them at their level and kept their interest for the entire time that she was in the classroom.  Alison was energetic, enthusiastic and warm; when she read to the class, they were fascinated, not only with her story but also with her presentation."
"The presentation was fun and interactive. She read us some of her books and they were funny and really interesting and well-written. She talked to us about dialogue and made it fun. At the end, she let us have complete freedom in our questions. It was a totally awesome presentation."
"Thanks so much for your fantastic presentation!  Your dynamic enthusiasm for writing is infectious and I'm sure you've inspired many budding authors today (including me!).  Thank you for sharing your books, your insights and your passion!"
"Alison was upbeat, vibrant, fun, very approachable and brought a great personal level of interaction and relatability to her presentation…She kept all the kids, even the Jr. Highs and teachers, engaged, smiling, laughing and learning without even knowing it in her wonderful easygoing manner."
"The teachers commented that she was great with all of the kids, and that her presentations were lively and engaging… Alison is very easy going, approachable and has a great sense of humor; making it a great environment for the kids to relax and ask their questions…A lot of the kids, when asked, thought she was amazing. Everyone was extremely impressed with the presentations and we are so very thankful to Alison for coming out to share her life and stories with us."T