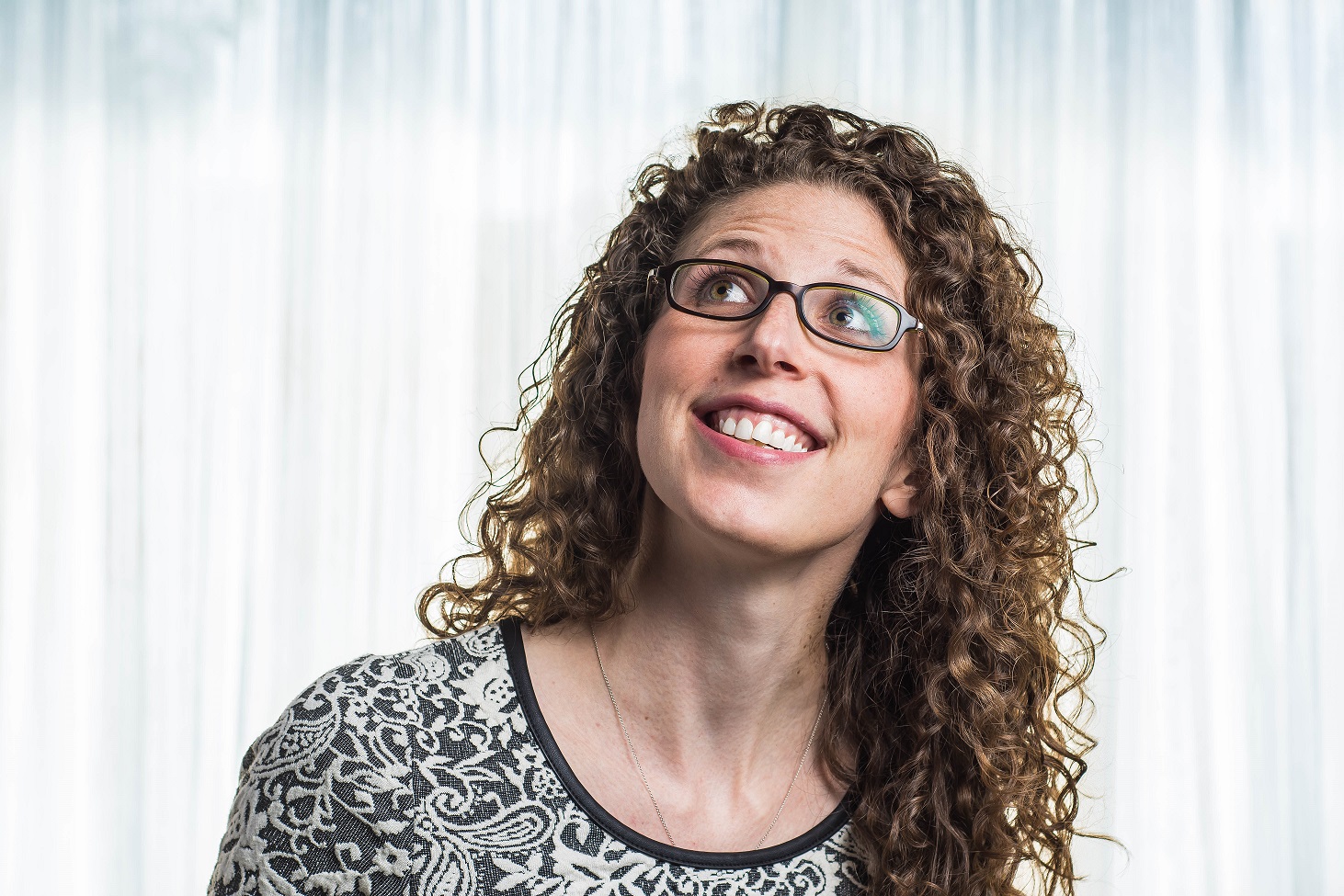 Biography
Anna Priemaza is an Edmonton author who writes contemporary books for teens. KAT AND MEG CONQUER THE WORLD (HarperTeen) was on Chapters Indigo's list of top teen books of 2017, and FAN THE FAME (HarperTeen) was a short-list nominee for the 2020/2021 Ontario Library Association Forest of Reading White Pine Award. Both KAT AND MEG CONQUER THE WORLD and Anna's upcoming THE FORGOTTEN MEMORIES OF VERA GLASS (Abrams Amulet) are set in Edmonton. Her books are especially relatable for teens who struggle with mental health as well as for those who love videogaming or YouTubers.
In addition to being an author, Anna is a lawyer as well as an academic writing instructor at the University of Alberta.
Anna is available for both virtual and in-person bookings in 2023-24. Please note that in-person availability is limited to Friday half-days in the Edmonton area.

Presentations & Workshops – grades 6 – 12
The Writing Process (presentation)
In this presentation, I provide all sorts of writing tips and tricks, such as how to brainstorm story ideas, how to create three-dimensional characters, and what to do when you're stuck.
Author: The Profession (presentation)
In this presentation, I tell my own story of how I landed a publishing deal with a Big Five publisher–and the years of hard work it took to get there–and answer some frequently asked questions I get about the profession of being an author.
Canadian Author, American Market (presentation)
The big commercial publishers are American, but I am Canadian and my books are set in Canada (two in Edmonton and one in Toronto). In this youth-friendly presentation, I talk about what it's like to write for an American market as a Canadian author. (For example, did you know that I had to remove "dill pickle chips" from my first book because Americans don't know what those are?)
Let's Talk About Mental Health (presentation)
In my books, characters struggle with mental health, from anxiety and ADHD in KAT AND MEG CONQUER THE WORLD to skin-picking disorder in FAN THE FAME. In this presentation, I talk about writing characters with mental illness and about my own journey with mental health.
Relationship-based story brainstorming (workshop)
In this writing workshop, I lead students through brainstorming story ideas by considering the relationships between people–friends, siblings, neighbours, classmates, etc.–and the conflicts that can arise between them.
Character-based writing (workshop)
In this writing workshop, I lead students through creating a character and through starting to write a story where the character, not the author, is the one who decides what happens next.
Rates
For in-person sessions, my rate is $400 for a half day (two sessions of 50-60 minutes each).
For virtual visits, my rate is $200 for a 50-60 minute presentation and $250 for a 65-90 minute workshop. Both include time for a Q&A at the end. If you book multiple presentations and/or workshops in one day, the rates decrease to $175 for a presentation or $225 for a workshop.
Special offer: If your entire class (or at least eight students in your class) have read and studied any of my books (KAT AND MEG CONQUER THE WORLD, FAN THE FAME, or THE FORGOTTEN MEMORIES OF VERA GLASS), I can provide a free 15-minute online Q&A session for those students. (Offer limited by availability.)
Bibliography
THE FORGOTTEN MEMORIES OF VERA GLASS, November 2021 (Abrams Amulet)
FAN THE FAME, 2019 (HarperTeen)
White Pine Award Finalist (Ontario Library Association Forest of Reading program)
Featured in Cosmopolitan Magazine (August 2019 issue)
KAT AND MEG CONQUER THE WORLD, 2017 (HarperTeen)
Featured on Chapters Indigo's list of the top teen books of 2017
Rhode Island Teen Book Award Nominee (2019)
Reviews
"Kat and Meg Conquer the World will hit home for anyone who has ever been waist-deep in fandom, doubt, or new relationships; Kat's and Meg's unique voices are outstanding, and their friendship brings this story to vibrant life."
"A much-needed portrait of the importance of female friendship in an overstimulating, modern world. A heartwarming, realistically drawn story for fans of Rainbow Rowell's Fangirl."
"Inspiring from start to finish. Full of girl power, adventure, heart, and (my personal favorite) video games."
"Awesomely fun. Gamer gals, devotees of Rainbow Rowell's Fangirl, and members of John and Hank Green's nerdfighters will find this debut novel by Priemaza satisfying in its depiction of an unlikely IRL bond between two flawed, funny, bright young women."
"Reading about Kat and Meg's friendship is bubbly and effortless, like spending time with someone who not only gets you, but also gets the things that you love. It pops with sweetness and energy while still treating issues such as race and sex with realism and mindfulness. Joyful and real."
"A uniquely wonderful portrayal of female friendship—warm and wise and whip-smart. The heart of this book is ten miles wide."
"Kat and Meg Conquer the World has conquered my heart. A hilarious, touching, fandom-fueled book about the struggle to find your place in the world—and the beautiful moment when you realize you don't need to do it alone."
"Genuine friendship leads to acts of great courage in this entertaining and heartwarming story."
"A funny (and sometimes heartrending) story of two outcasts who form an unlikely friendship. Great for readers who realize that it's okay to be different, that the most lasting friendships are the ones that you have to fight for, and that geeks rule."
"I can't even begin with my feels for this book. Kat and Meg has everything I want in a story: humor, honesty, hardcore geekery, and characters that make you want to reach through the pages and hug them. This book will stay with you long after you put it down."
"A celebration of girl power at its best, these two prove that the things you hate most about yourself might be exactly what someone else needs."