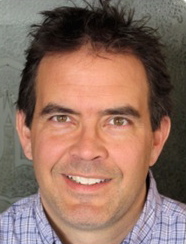 Biography
Bill Bunn has published three young adult novels, Out on the Drink (2018), Kill Shot (2015), and Duck Boy (2012). His published essays were collected and published as Hymns of Home, 2013. In 2003, Moon Canoe, a children's picture book was published. Moon Canoe was translated into French and released as Canoë Lune (2005).
Bill lives in Calgary, Alberta, Canada, and teaches English at Mount Royal University. He and his wife, Linda, care for three dogs, and one cat. Bill is currently trying to revive a 1960 Mercury pickup.
Presentations
Bill is offering in-person sessions in the 2023-24 school year. His fees are $225 for a half day and $450 for a full day.
Duck Boy – The Journey (grade 4 – grade 9)
This is the story of a 16-year process from when the story was initially written, to its publication. It's the story of perseverance, and how to engage the writing process.
Moon Canoe – The Journey (K – grade 3)
This presentation explores where stories come from and how books are made. The main point is this: anyone can write a story and make a picture book.
WRITING WORKSHOPS INCLUDE:
I've got a novel, now what? (Grades 9 – adult)
You have something you want to publish. What are your options? How does each option work? What are the pros and cons of each.
I want to be a writer, what can I do? (Grades 9 – adult)
This session explores options to help a person on the road to becoming a writer. What kind of route might one plan in order to become a published author?
Other kinds of workshops or talks can be arranged. Please contact Bill.
Presentation Requirements
Bill requires a projector and screen for a computer, or a large TV monitor for his presentations to Junior high and older primary grades. For presentations, from preschool to grade two, Bill prefers smaller groups (under 25) for presentations without media.
Bibliography
Moon Canoe, (2003)
Canoë Lune, (2005)
Duck Boy, Bitingduck Press (2012)
Hymns of Home, Bitingduck Press (2013)
Kill Shot, Bitingduck Press (2015)
Out on the Drink, Bitingduck Press (2018)