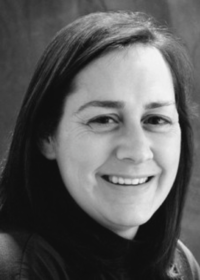 Biography
A journalist, book reviewer, author, and humorist, Debby Waldman calls herself a jack-of-all trades writer. Her articles and reviews have appeared in a variety of publications including People, Parents, Sports Illustrated, Sports Illustrated for Kids, Publishers Weekly, Glamour, Chatelaine, and The Washington Post. She has had essays in Tablet, NextTribe, Moment Magazine, the New York Times. Between 2005 and 2009 she wrote a weekly column for the Edmonton Journal and continued writing book reviews for the paper long after the column fell victim to the budget cuts that are devouring newspapers around the world.  Debby has a journalism degree from Syracuse University and an MFA in creative writing from Cornell University. She has taught journalism, composition, creative writing, and magazine writing at Cornell University, Ithaca College, St. Lawrence University, and Grant MacEwan University. In the fall of 2009, she was writer-in-residence at Grant MacEwan. When not writing, she works as a writing advisor at the University of Alberta, helping graduate students improve their prose. She also teaches music to elementary schoolchildren at the Or Shalom Hebrew School in Edmonton. Debby is available for readings and to conduct writing workshops with students of all ages. She can be reached through her web site, www.debbywaldman.com, at debby@debbywaldman.com
Debby plans to offer online sessions for Fall 2022 and will update in early September on the availability of in-person sessions.

Presentations
Debby will tailor her presentations and workshops to the grades with which she is working. She is available for readings and Q&A sessions, and for specific presentations. She can deliver the following presentations on a virtual platform such as Zoom.
Virtual visit fees:
$125 for 30 minutes
$150 for 45 minutes
$175 for 60 minutes
Write a Letter, Get a Job. What's your dream job?  Flight attendant on a rocket to Mars? Backup singer for Taylor Swift?  Ice cream vendor in the Sahara desert? No matter what job you want, you have to sell yourself to the people in charge. The first step is to get their attention. To do that, you have to write a letter that's well-organized, articulate, and engaging. In this fun workshop, you'll learn to compose a letter that explains why you're the right person for the job you want. Start thinking now about why you're the best, and get ready to put it all down in writing.
Writing Your Life. In this talk, Debby answers the question, "Where did that story come from?" Readers are always interested in the origin of a story. Debby explains how she used elements from her life to create her picture books and middle grade novels, inspiring them to mine their own lives for stories. She will explain the parts of a story. For teachers who prefer a workshop to a talk, Debby will shorten the talk and give students prompts to begin writing their own stories.
Revision: It's not as scary as you think. In this presentation, Debby will talk about why revision is so important, and how to approach it not as a chore, but as a challenge. Using examples from her own work and advice from others, Debby will inspire students to revise their their work and make it the best it can be.
The Writing Life. In this talk, Debby shows students that there are many ways to earn a living as a writer. Her path has included teaching, editing, coaching, reviewing books, writing for magazines, and working for newspapers, radio, and the government. Even if students don't want to become writers, they need to understand that writing is a skill they will draw on throughout their lives, whether by doing something as simple as sending an email explaining why they have to miss work, or as involved as crafting a thesis to earn a graduate degree.
In-Person presentation information
Debby may require a Smartboard for certain presentations.
Half day fee: $300
Full day fee: $500
Structure for half day: For kindergarten, half hour max, three per half day
For older students, 1 hour max, two per half day
Structure for full day: For kindergarden, 3 half hour sessions in the morning, 3 in the afternoon
For older students, Two one-hour sessions in the morning , two in the afternoon
Bibliography
Miriam's Secret Written By Debby Waldman, Orca September 2017
Awards:
Bank Street College of Education list of Best Children's Books of the Year 2018
Hackmatack, shortlisted 2018
Addy's Race Orca Book Publishers 2011
Awards:
Hackmatack Children's Choice Award, shortlisted 2012
Room Enough for Daisy Written By Debby Waldman and Rita Feutl, Orca Book Publishers 2011
Awards:
January Magazine Best Books of 2011 list for Room Enough for Daisy 2011
Clever Rachel Illustrated By Cindy Revell Orca Book Publishers 2009
Awards:
Saskatchewan Young Readers Choice Shining Willow Award, shortlisted 2011
Edmonton Public Schools 2010 Best of the Best List, 2010
Harold Grinspoon's Foundation PJ Library, 2010, 2014, 2020
One of Year's Best Picture Books, 2009
Your Child's Hearing Loss: A Guide for Parents Written By Jackson Roush and Debby Waldman, Plural Publishing 2009
A Sack Full of Feathers Illustrated By Cindy Revell Orca Book Publishers 2006
Awards:
Ontario Library Association's Blue Spruce Award, shortlisted 2008
Saskatchewan Young Readers' Choice Shining Willow Award, shortlisted 2008
Canadian Children's Book Centre's Best Books for Kids and Teens list, 2007
Ross Annett Award in Childrens Literature, shortlisted 2007
Harold Grinspoon Foundation PJ Library, 2006, 2013, 2018
Big Enough Dreams Learning Community Press 2006
Your Child's Hearing Loss: What Parents Need to Know Written By Jackson Roush and Debby Waldman, Perigee 2005
WOW: World's Outstanding Women Athletes 1998
Knee-High Nature: Summer in Alberta 1990