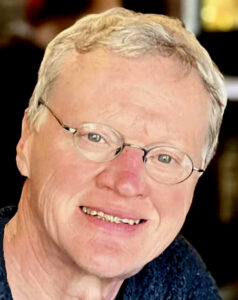 Biography
Gerry Rasmussen is an internationally syndicated cartoonist who has been drawing the comic strip Betty since 1991 which is distributed worldwide by Universal Uclick in Kansas City, Missouri. He is also a children's book illustrator who has been working with Loris Lesynski to create a new series of picture books called Crazy About Soccer!, Crazy About Basketball! and Crazy About Hockey!. They are published by Annick Press in Toronto.  Gerry has been a professional cartoonist and illustrator since 1980 and lives in Edmonton. www.gerryrasmussen.ca
Gerry is offering both in-person and online sessions for Fall 2023 and he is open to travel.
Presentations
In his presentation, Gerry will introduce you to how he creates his cartoon characters and the techniques he uses to draw and think with a pencil. In this drawing workshop he will guide you through his process and help students find the characters they have inside them and then demonstrate how to make those characters come to life on the page. Gerry gets right down to basics so no previous drawing experience is required. You'll probably surprise yourself with what you come up with!
The ideal session length is one hour but Gerry is flexible and can work with sessions as short as 45 minutes (kindergarten, elementary  if that is all the time available, or 90 minute sessions for Junior High or High School if desired. Students will need paper, pencils, and erasers (any other favoured drawing tools can also come in handy).  The students will also need desks or a table to draw on.
Gerry also offer a workshop on Political Cartooning for Junior High and High School aged students.  The lengths and cost are the same as below.
In-person visits

For drawing workshops, Gerry would like all of the students prepared with blank paper, pencils, erasers, and a surface suitable for drawing. Workshops are limited to 30 students. Presentations are limited to 100 students.
Gerry requests a whiteboard and markers or blackboard and chalk.
Full day fee: $500 (4 sessions)
Half day fee: $300 (2 sessions)
Virtual Visits: 
$150 per hour for online sessions. Gerry is familiar with Zoom, Google Meet, and Microsoft Teams.
Bibliography
Crazy About Hockey! Written By Loris Lesynski, Illustrated By Gerry Rasmussen Annick Press 2015
Crazy About Basketball! Written By by Loris Lesynski and Gerry Rasmussen, Annick Press 2013
Crazy About Soccer! Written By by Loris Lesynski and Gerry Rasmussen, Annick Press 2012
Betty Written By by Gary Delainey and Gerry Rasmussen, Bluefield Books 1999