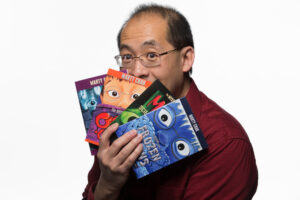 Biography
Marty writes books for kids, plays for adults, and tweets for fun. A vagabond of writing genres, Marty has written for theatre, television, radio, and kids publishing. Best known for his Marty Chan Mystery Series, Marty won the 2007 Diamond Willow Award for his hit novel, The Mystery of the Graffiti Ghoul. He's written over 25 plays that have been produced around the world. He was nominated for a Gemini for his television pilot, The Orange Seed Myth, and he entertained CBC Radio listeners for six years with his "Dim Sum Diaries" commentaries. His author presentations are a hit for kids of all ages. Combining storytelling with stage magic and improv, he engages audiences in a way that inspires students to read and write. For more information, go to www.martychan.com or visit his YouTube channel (https://www.youtube.com/martychanauthor) for his funny and magical videos.
For 2023-24, Marty is offering virtual presentations exclusively.

Presentations
Virtual Visits (Various grade levels): Marty Chan will connect with classes online with either his author visits or his writing workshops.
Pricing for 2023-2024 school year:
Regular Fee: 40-minute virtual author session – $200 plus GST
Discount: three 40-minute virtual sessions – $500 plus GST
When booking multiple sessions with Marty, they can be scheduled to take place either on the same day or be split across multiple days. Schools can have multiple classes log in as long as they fit within the grade breakdown below.
Magic of Literacy (K – 2): Marty shares folktales combined with tech magic and improv to bring storytelling to life. Hear about the origin of the rainbow, the Chinese calendar, and Lunar New Year. Folktales have never been more fun.
My Life's Story (Grades 3 – 4): Marty shares the real-life origins behind his novels, showing kids how their own lives can be springboards into their great stories. His personal anecdotes have been a hit with kids for over a decade. Kids will hear the childhood experiences that inspired his mystery novels and his classic cat story that inspired True Story.
Tales of Fright (Grades 5 – 6): Kids will sit on the edges of their seats as Marty reveals the chilling origins behind his Keeper of the Vault series, a fantasy thriller. He talks about the things that go bump in the night and inspire writers to come up with scary stories.
The Play's the Thing (Grades 7 and up): Playwright Marty Chan reveals the secrets behind his international hit play, The Bone House, as a way to show kids how writing can grip an audience. He'll also share writing tips to help students with their stories whether they be for the stage or the page.
Picture Prompts Made Easy (Grades 3 – 7): In this fun and interactive workshop, kids learn how to break down a picture prompt into a story that will delight their readers. Marty offers easy-to-apply techniques to help even reluctant writers get excited about writing a story.

Liar's Club (grades 4 – 12): Marty shares the secret to create engaging stories: plausibility. In this interactive workshop, kids learn how to use details to create realistic worlds, believable characters, and engaging stories. He'll also share his cheat code for creating conflict.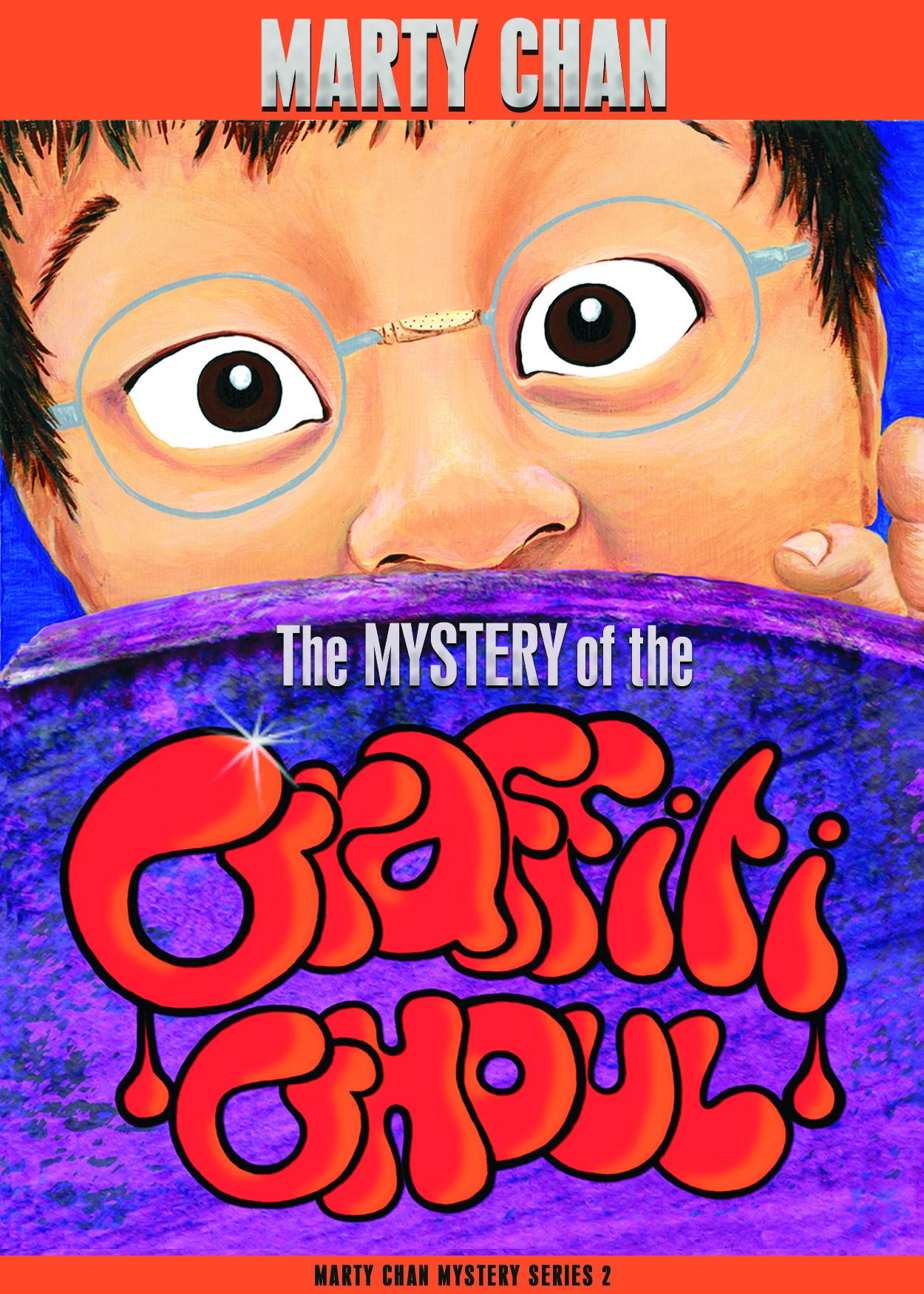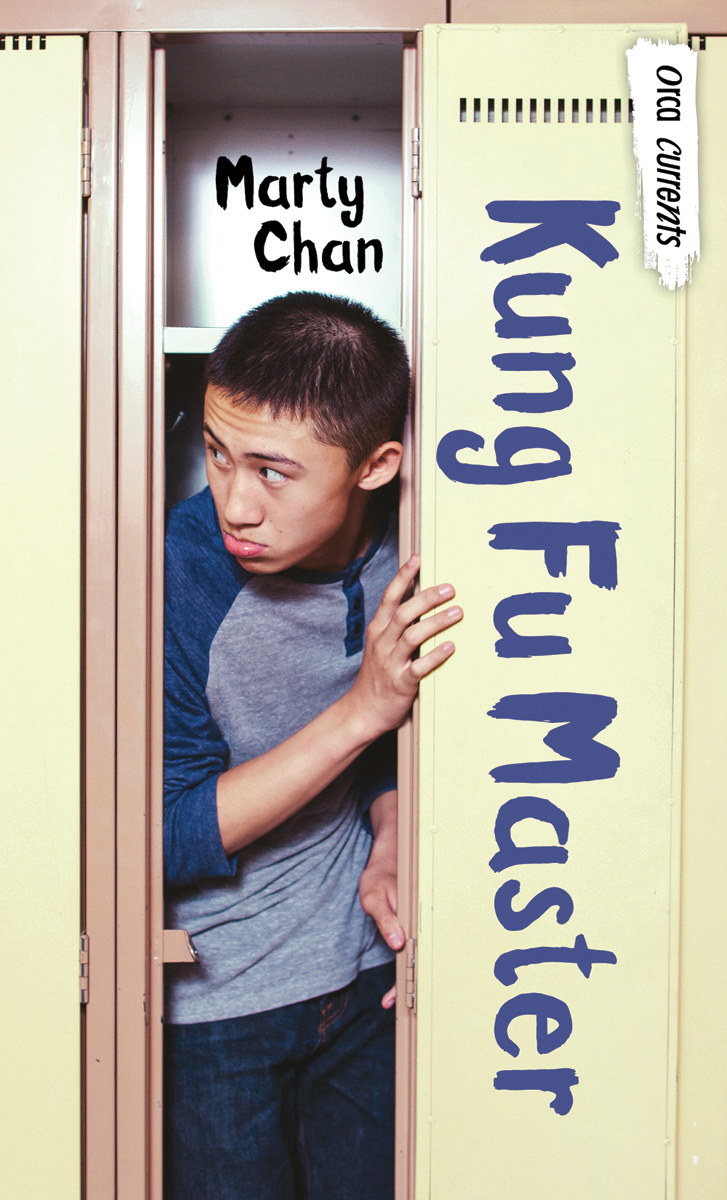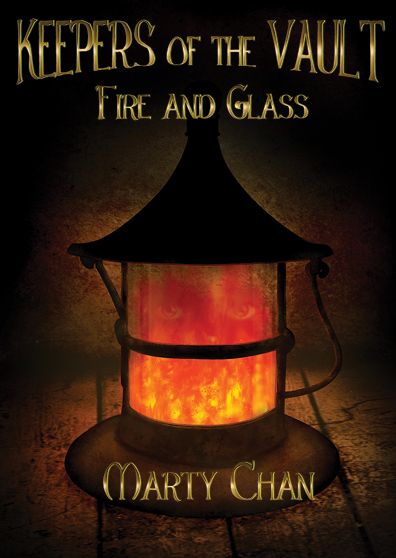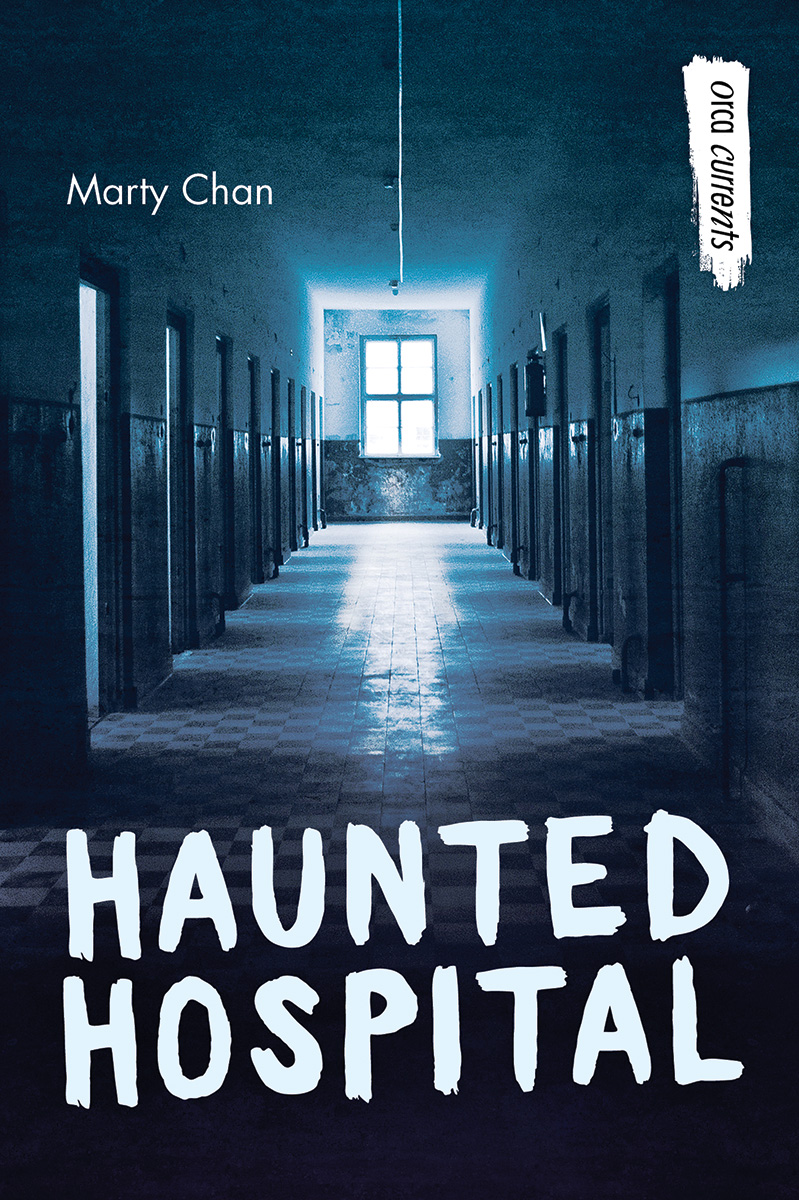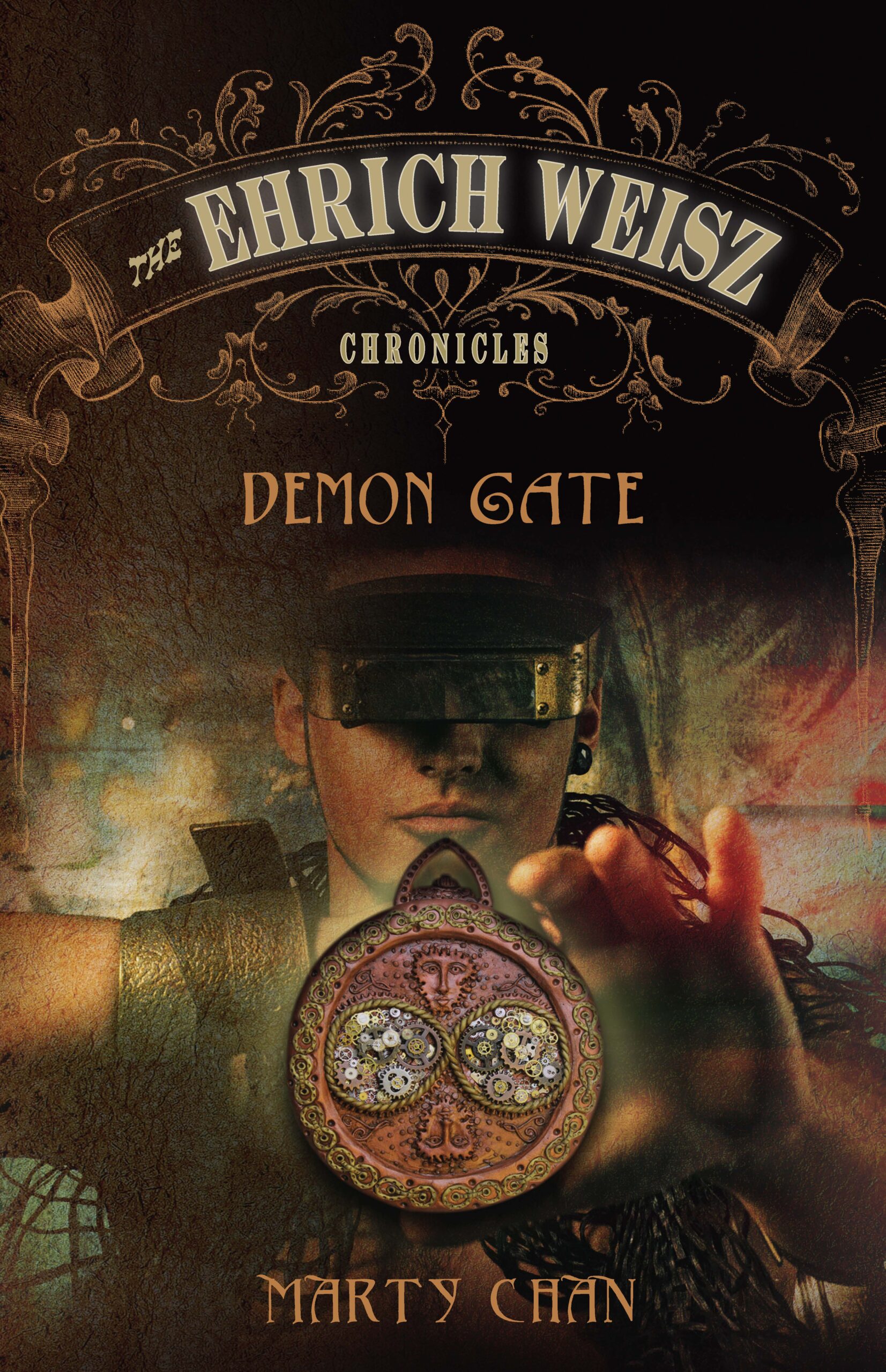 Bibliography
Haunted Hospital, Orca Books, 2020 (Junior Library Guild Selection)
Kung Fu Master, Orca Books, 2019
The Ehrich Weisz Chronicles: Metamorphosis, Fitzhenry & Whiteside, 2019 (nominated for an Aurora Award for Best Young Adult Novel)
Keepers of the Vault: Shadow and Spell, Clockwise Press, 2017
Keepers of the Vault: Fire and Glass, Clockwise Press, 2016
Keepers of the Vault: Melody and Myth, Clockwise Press, 2016
The Ehrich Weisz Chronicles: Infinity Coil, Fitzhenry and Whiteside, 2015 (nominated for an Aurora Award for Best Young Adult Novel)
Barnabas Bigfoot: The Bone Eater, Thistledown Press, 2013
The Ehrich Weisz Chronicles: Demon Gate, Fitzhenry and Whiteside, 2013
Barnabas Bigfoot: A Hairy Tangle, Thistledown Press, 2012
The Forbidden Phoenix, Playwrights Canada Press, 2012 (Winner of the Gwen Pharis Ringwood Award for Drama)
Barnabas Bigfoot: A Close Shave, Thistledown Press, 2011
The Forbidden Phoenix, Playwrights Press, 2011
The Mystery of the Cyber Bully, Thistledown Press, 2010
True Story, Ink Jockey Press, 2009
The Mystery of the Mad Science Teacher, Thistledown Press, 2008
The Mystery of the Graffiti Ghoul, Thistledown Press, 2006 (winner of the 2007 Diamond Willow Award)
The Mystery of the Frozen Brains, Thistledown Press, 2004 (Winner of the 2004 City of Edmonton Book Prize)
Mom, Dad, I'm Living with a White Girl, Playwrights Press, 2001
Reviews
"We were honored to be able to share a few days with Marty Chan. He came into our schools and talked to students and teachers about writing. Teachers were thrilled to see him connect with the students in grades 3-5, sharing about his story the The Mystery of the Mad Science Teacher. Students are still talking about him 2 weeks later. You could hear a pin drop during his presentation, for students in grades 6-8. They were hanging on his every word as he shared how he came up with the idea for, Keepers of the Vault, Fire and Glass. We hope to have Marty back again to share with more teachers and students his love for writing."
"We were all so thrilled to have Marty Chan present at our library this fall! Marty is an excellent speaker and presenter; he is a natural storyteller with the innate ability to captivate an audience and hold their attention. We were very impressed by how Marty was able to connect to the students at their level; everyone found his stories intriguing and hilarious. They were awed by the magic tricks and loved the interactive elements of his presentation. Students left inspired with huge smiles on their faces!"
"Marty engaged a very difficult group of junior high students the ENTIRE presentation. We have never had a presenter come in who was able to capture and hold their attention. This was awesome. Students were even commenting on their way out the room how amazing he was. It was so great to hear them excited about something related to learning. Students were talking about his presentation for days after. The students say he was the best author they have ever seen."
"I had the privilege of sitting in on Marty's Div 2 and Div 3 presentations, and both were equally excellent with each presentation specifically tailored for the target group. In both settings, he held a captivated audience and had the students hanging with bated breath for his next word. If students got one thing out of his presentation it was the power of words. In particular, I don't remember the last time I saw a room full of Junior High students so thoroughly engaged and entertained, all without the presence of any electronics."