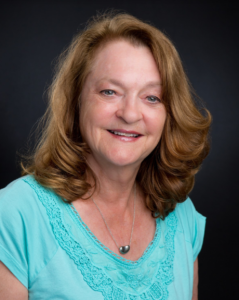 Biography
Research, readings and workshopping tours take Ms Shirlee Smith Matheson across the country to schools, libraries, museums, and organizations, where she relates stories contained in her  published books, short stories and articles. Historical aviation and northern-related histories and biographies are her specialties, preserving stories for future generations.
Aviation adventures are featured in eight of Shirlee Smith Matheson's twenty-one published books, which include seven novels for young people and fourteen nonfiction books for adult readers, as well as short stories and stage plays. She has been awarded The 99's Canadian Award in Aviation, and is a charter member of Canadian Women in Aviation International (Rocky Mountain High chapter). A new edition of This Was Our Valley, regarding hydro-electric dams on the Peace River — including the controversial Site C currently under construction — was published in 2019.
Shirlee was born in Winnipeg, and grew up on farms and small towns in Manitoba and Alberta. For many years she resided in the Peace River country of northeastern BC, and now makes her home in Calgary where she was employed with Calgary's Aero Space Museum (The Hangar Flight Museum).
Website: www.ssmatheson.ca
Please note that Shirlee is a non-touring member with YABS, but she welcomes inquiries from prospective hosts.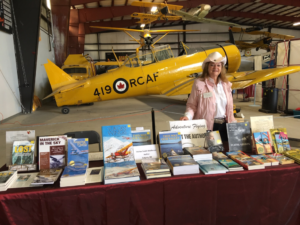 Bibliography
AVIATION and NORTHERN RELATED TITLES
Nonfiction books on the subject of aviation include:
FLYING THE FRONTIERS, Vol I (Fifth House, Calgary) (a subsidiary of Fitzhenry & Whiteside, Toronto) 1994, 7th reprint 2005 (ISBN 1-895618-51-7) (*NO LONGER IN PRINT- Check Internet or local stores/museums)
"A Half Million Hours of Aviation Adventure!"
This thrilling collection of stories records the excitement and pioneer spirit of aviation in Canada from the 1920s to the present day.  Intriguing titles catapult reader's into these true adventures:
"The Call of the North" (Mike Thomas); many hair-raising experiences flying out of Whitehorse, Yellowknife, and LaRonge, SK
"The Jackpine Savage" (The Alaska Highway's Jimmy "Midnight" Anderson); Jimmy lived for many years at Mile 147 flying his old Super Cub, and then a Cherokee, and is definitely a Northern Legend.
"The Red-headed Stranger" (Ministry of Transport inspector, Catherine Fletcher)
"Whiskey-Whiskey Papa" (Weldy Phipps) – had the first year-round airline out of Resolute; pioneered flying Single & Twin Otters using "tundra tires".
"Rebel With A Cause" (Smoke Jumper Don Haddon)
and many others from across the country
Reviews/Comments on Flying the Frontiers, Vol. I
"Matheson presents a fascinating panorama of colorful characters who have become living legends in the bohemian milieu of Canadian bush flying." Jacek Malec, Calgary Herald.
FLYING THE FRONTIERS VOL. II – (Detselig Enterprises, Calgary, AB, 1996, 2nd printing 1999 ISBN 1-55059-131-2 (h/c only) (*NO LONGER IN PRINT- Check Internet or local stores/museums)
"More Hours of Aviation Adventure!"
More exciting true adventure stories about Canada's bush pilots.  In this second collection of flying stories, you will meet bush pilots who flew for the love of it, military and corporate flyers whose careers have added a pioneer spirit to the leading edge of technological developments in aviation, and people on the ground whose lives have been most intimately affected by flying.  Both in Canada and abroad, the accessibility provided by aircraft has changed the face of wilderness areas forever.
Story examples:
"The Watcher" (Pen Powell) whose family assisted Grant McConachie in establishing fueling depots in Charlie Lake, BC; Pen had numerous adventures & misadventures as a pilot but also was a "watcher" of the developments making (and breaking) the North.
"Pleasure Pilot" (Jack Baker) of Fort St. John. His experiences as a trader in Fort Simpson and points north, and then operating the weather reporting station at Watson Lake – he was there when the three B-26 bombers went down in what is often called "Uncle Sam's Million Dollar Valley", or "The Valley of Lost Planes."
"Too Much Hurry" (Short Tompkins) – the title says it all. Tompkins at one time had the largest payroll north of Peace River (Mile 54 station was part of his operation).
Reviews/Comments on Flying the Frontiers, Vol. II
'Flying can be described as 95 percent boredom and five percent panic,' said the old-time bush pilot.  'Tell me about both,' responded Shirlee Smith Matheson, clicking on her tape recorder."  Brian Brennan, Calgary Herald.
FLYING THE FRONTIERS VOL. III – Aviation Adventures Around the World
Detselig Ent./Temeron Books, Calgary, AB, 1999 – (ISBN 1-55059-176-2) 288 pages
(*NO LONGER IN PRINT- Check Internet or local stores/museums)
"This collection captures 13 stories from all sides of the flying field – old stories and new, heroic and imprudent, in peace and in war.  These aviators and engineers have taken to the air in fixed- and rotary-wing aircraft, and even in a space shuttle."
"What to you want to do – live forever"? (Cedric Mah) – these memorable words sent pilot Cedric Mah off on extremely dangerous flights with the Flying Tigers over the Burma Hump. On returning to Canada, he became a northern bush pilot.
"Watching the Arctic" (Pete Jess). The northern flying for large corporations taught Jess what to do and what not to do if he wanted to survive – example, falling asleep in his helicopter with both doors open while waiting on the gravel beach for scientists to complete their studies – and awaking to be nose to nose with a polar bear. He also operated Arctic Watch.
"From Northern Snow to Kona Wind" (Dawn and Gordon Bartsch); first flying charters and operating a flying school from Whitehorse, then starting Connelly-Dawson Airways in Dawson City, Dawn was the first person in Western Canada to use a DC-3 as a bush aircraft on a commercial basis (it is this aircraft that now is displayed at the Whitehorse Airport (CF-CPY).
A WESTERN WELCOME TO THE WORLD  (Cherbo Publishing Group, Inc., Encino, California, USA, 1997. ISBN 1-882933-16-8   ($39.95)  (*NO LONGER IN PRINT)
The History of Calgary International Airport.
This 126-page, beautifully illustrated, coffee-table-style book documents the creation and growth of one of the nation's friendliest and most technologically advanced airports – an international gateway that encompasses a wild and wonderful history, as well as a promising future.  Aided by historical consultant Bill Watts, the airport's former manager from 1959-1979, as well as a pilot himself, Matheson has brought to life the stories behind the development of this phenomenal success story (Calgary Herald).
Reviews/Comments on A Western Welcome to the World
"Filled with rare archival photographs, stunning color illustrations and breath-taking stories, A Western Welcome to the World is a welcome addition to any aviation buff's collection."
Jack Malec, The Calgary Herald
LOST!  TRUE STORIES OF CANADIAN AVIATION TRAGEDIES 
(Fifth House Publishers Calgary (a subsidiary of Fitzhenry & Whiteside, Toronto)
ISBN 1-894856-18-X
(New Updated Edition re-titled LOST: UNSOLVED MYSTERIES OF CANADIAN AVIATION, 2015, Frontenac House Publishers, Calgary, Issued in print and electronic formats.
ISBN 978-1-927823-26-2 (pbk.).–ISBN 978-1-927823-27-9 (pdf))
This collection chronicles the true stories of people and planes who have disappeared without a trace; areas too dangerous to fly over or into, and aviation capers still awaiting justice – all occurring over Canada's vast terrain. Elements of "unsolved aviation mysteries" in this collection build on Matheson's former aviation books, Flying the Frontiers Vols. I, II and III, and records both historic and contemporary events.
"This compelling collection of stories chronicles intriguing aviation anomalies from the shores of Labrador to the British Columbia coast and beyond. Without exception, the stories are offered in a spirit of respect and reverence for the many lost souls of the flying fraternity in Smith Matheson's trademark style that draws from extensive interviews." "History Now", Historical Society of Alberta, No. 4 Oct./05
MAVERICK IN THE SKY: THE AERIAL ADVENTURES OF WWI FLYING ACE FREDDIE MCCALL
(Frontenac House, Calgary; 2007, ISBN 978-1-897181-16-4
Comments: "Shirlee Matheson does a highly credible job recounting the story of one of the most successful fighter pilots of World War I . . . This very well-written book is a great tribute to a great aviation who is as important as Bishop and Collishaw in achieving so many victories against the German Luftwaffe. A great book, an easy read, and an excellent insight into Canada's Aviation History." Capt. John Scott, PX Position Report, Vol IV, No. 3, Oct./07 "Retired Airline Pilots of Canada
AMAZING FLIGHTS AND FLYERS
Frontenac House Publishers, Calgary, 2010 ISBN 978-1-897181-29-4, (286 pages Retail $19.95),
"… a fascinating collection of adventures ranging from aerial hijackings to secret Nazi weather stations in Labrador, from the missions of the Civil Air Search and Rescue Association to an incredible aerial rescue expedition in the Antarctic. Every story is different, every story is astonishing, and every story is completely true!"
LOST!  UNSOLVED MYSTERIES OF CANADIAN AVIATION
-Frontenac House, Calgary, 2015: ISBN 978-1-927823-26-2 (pbk,224p.).ISBN 978-1-927823-27-9 (pdf)
When the first edition of Lost was published in 2005, it was greeted with exceptional interest by readers, reviewers and aviation enthusiasts across the country. Now, a decade later the initial publication of the book, the stories are more compelling than ever as new information has brought many of these anomalies up to date. In some cases there has been a degree of closure; with others the mystery seems fated to forever remain unsolved.
NORTHERN NON-FICTION BOOKS:
Youngblood of the Peace (ISBN 1-55059-033-2) 234 pages (Retail $14.95)
(*NO LONGER IN PRINT- Check Internet or local stores/museums)
– authorized biography of Father Emile Jungbluth, Oblate of          Mary Immaculate
– 1st publication: Lone Pine Publishers, Edmonton, 1986
– Honourable Mention, Alberta Culture Nonfiction Awards, 1987
– sold out print run; rights reverted to author;
– 2nd publication: Detselig Enterprises/Temeron Books, Calgary, 1991
Reviews:
"Youngblood of the Peace gets tremendous send-off." Alaska Highway News.
"In Youngblood of the Peace we have an affectionate and heart-warming reminiscence of the life of an Oblate priest whose gentle personality and endearing eccentricities have left their imprint on the people and the history of the Peace River Country." Oblate Missions
"With Youngblood of the Peace, Matheson has arrived. She's going to be around a long time." Calgary Herald
"Youngblood of the Peace is rich with stories of the old ways, of the news ways, of ingenious and sometimes startling methods used by this Oblate priest to attract his Indian and white parishioners to the churches he built in the north of Alberta and British Columbia. . . . Author Matheson does not ignore the religious contributions of Father Jungbluth, but the book is mostly about the man and the people around him. Filled with numerous anecdotes, it is a fascinating book for anyone interested in the North." The Cornerstone, Journal of the Alberta Historical Resources Foundation.
This Was Our Valley
            (ISBN 1-55059-244-0) 400 pages (new edition 2004, Retail $42.95)
            – New Edition 2019, Frontenac House Ltd., Calgary. ISBN 978-1-927823-77-4
– co-authored with Earl K. Pollon
– reveals the social, economic and environmental impacts of hydro dam on Peace River
– published by Detselig Enterprises/Temeron Books, Calgary, 1989
– finalist, B.C. Book Prize (Roderick Haig-Brown Regional Awards, 1990)
– 1st prize, Alberta Nonfiction Awards, 1990
– 2nd printing 1991; – new edition 2004
– New edition 2019, Frontenac House Ltd., Calgary.
Reviews:
"Perfect timing for dam book." North Peace Express
"Essential reading about the Peace." The Northerner, Fort St. John BC
"I like this book and recommend it to anyone who is interested in reading about dam-building controversies. It'll probably leave you dam mad." Wilderness Alberta Newsmagazine
"It's a hot book, no question." Calgary Herald
"Damn the dams. . . . The publication of This Was Our Valley is very timely indeed. Everyone concerned with the environment which we have borrowed from our children should read it. And then sit down and consider alternative to our cancerous energy consumption." BC Books, Vol. 3, No. 1.
A Royal Balance: The Life and Times of Hal E. Wyatt (Frontenac House, Calgary, 2013: ISBN 978-1-927823-04-0 (456 pages)
Hal Wyatt's career with the Royal Bank of Canada took him from the entry-level position of junior clerk in the tiny Saskatchewan village of Eyebrow to the International Vice-Chairmanship of the largest bank in Canada. He served on more than 30 international Boards of Directors, most often as Chairman. With a career that elevated him to the highest levels of business, with service as a pilot in the Royal Canadian Air Force, with contributions to church and community acknowledged by prestigious awards, and with a strong closely-knit family, the life of Hal Wyatt has indeed achieved a royal balance
The following are aviation-and northern-related young adult novels:
FLYING GHOSTS. (Stoddart Publishing, Toronto, 1993/now Fitzhenry & Whiteside
ISBN 0-7736-7400-4) 2nd printing 2003.
Jay Smith is 15 years old and living with his family on their Alaskan trap line when his famous pilot uncle, "Midnight" Smith, arrives in his Norseman aircraft to announce that yesterday, December 7, 1941.  Pearl Harbour was attacked, and the country is at war.  Now a defence highway is being built –1,523 miles through the wilderness of Northern Canada and Alaska.  Jay's family is suddenly thrust into high action.
This book is on the reading curriculum at RL Angus school in Fort Nelson (Gr. 6) where I do frequent readings and writing workshops every; it has also been optioned for film.
Published Review/Comments on Flying Ghosts:
"A heart-felt thank you to Ms Matheson for her novel and for bringing the history of Canada to life."  Dave McGowan, Peace River Block News, Dawson Creek, BC.
THE GAMBLER'S DAUGHTER (ISBN 978-1-55002-718-1) 137 pages (Retail $11.99)
– young adult novel (sequel to Flying Ghosts)
– acquired by Dundurn Group, Toronto, 2006; new printing 2009;
– first published by Beach Holme Publishing, Vancouver, BC, 1997
(old ISBN 0-88878-380-9 – 137 pages Retail $8.95)
– Canadian Children's Book Centre Choice, 1998
Keeper of The Mountains (out of print)
– (ISBN 1-894345-13-4) 148 pages (Retail $12.95)
published by Thistledown Press, Saskatoon, 2000
Canadian Children's Book Centre Choice, 2000
Set in northern BC, this historical novel is based on Charles Bedaux's bizarre 1934 Sub-Arctic Expedition.  Chris Haldane, a 15-year-old wrangler hired on the expedition, also makes a personal journey – into the sacred twin mountains, where he dramatically discovers the meaning of being a "Keeper."
IN THE FOOTSTEPS OF GIANTS: Events and personalities from Calgary's Early History for Young Readers: Chinook Country Historical Society, December 2015: contains short story by Shirlee Smith Matheson, "The Aviation Adventures of Fearless Freddie McCall".
Young Adult Novels, Contemporary:
Fastback Beach
(former ISBN 1-55143-267-6, 97 pages, Retail $9.95)
– (current ISBN 978-1-55143-267-0, 111 pages, Retail $9.95)
published by Orca Book Publishers (Orca Soundings), Victoria BC, 2003
2nd printing 2004; 3rd printing 2006; 4th printing 2010
Canadian Children's Book Centre Choice, 2003
This high action young adult novel is centred in the world of hot cars.  It features a hard-hitting story about those who own them and others who will do anything to sit behind the wheel of one of these high performance, souped-up, tuners and hotrods.
Jailbird Kid
ISBN: 9781554887040, 167 pages, Retail TBA
published by Dundurn Press, Toronto, 2010.
Angela Wroboski has recently moved with her mother from their small hometown into the city to rid them of a dark past. Now Angela must deal with the fact that her home will be anything but "normal". Her dad, the infamous Nick "The Weasel" Wroboski, is being released from prison on June 5th – Angela's 15th
Prairie Pictures, McClelland & Stewart, Toronto, 1989 (ISBN 0-7710-5857-8) (111 p.)
– realistic novel for juvenile market
– Canadian Children's Book Centre Choice, 1989
– nominated Manitoba Young Readers Choice, 1992
New publication: Heritage House, Victoria, BC, 2014, USBN 978-1-770230—11-2 (144 p)
City Pictures, McClelland & Stewart, Toronto, 1994 (ISBN 0-7710-5860-8) (159 p.)
– young adult novel, sequel to Prairie Pictures (but can stand alone)
– Canadian Children's Book Centre Choice, 1994
– Swedish language rights, B. Wahlstroms Bokforlag AB, Stockholm, Sweden, 1995
– nominated Manitoba Young Readers Choice, 1996
New publication: Heritage House, Victoria, BC, 2015  (ISBN978-1-77203-055-6) (224 p.)