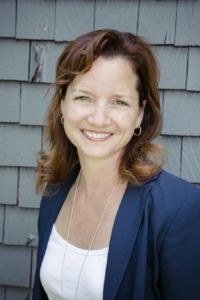 Biography
Suzy is an engaging speaker in addition to being an Aurora Award Finalist for Best Young Adult Fiction. Her Young Adult fantasy books, The Fountain, The West Woods, and Wall of Wishes, have been awarded a bronze medal for Best Young Adult Fiction by Readers' Favorite Book Awards.
School visits and presentations are Suzy's favourite part of being an author. She is a public speaker, writing teacher and book coach who brings energy and excitement about the writing process to classrooms. Her enthusiasm for everything literary is infectious, and will have your students digging deep to explore their own experience, emotions and writing talent.
Suzy lives in Calgary with her husband and three children and is an involved community member, teaching at Alexandra Writing Centre Society, as well as planning programming for Calgary's When Words Collide, an annual festival for readers and writers. She is proud to partner with Kids Help Phone Canada, bringing their messaging into classrooms across the country. Suzy is a regular speaker at Young Writers' Conferences across Alberta, including Calgary (CBE), Red Deer and Foothills, as well as a presenter and exhibitor at Calgary and Edmonton Expos (ComicCon).
www.suzyvadori.wordpress.com
Please check back in late August for Suzy's touring availability and current fees.
Presentations
Suzy is an experienced and engaging public speaker comfortable in front of any size audience. Her enthusiasm and story-telling keeps students engaged in learning about all things writing. She speaks on themes of Writing and Editing, as well as Literacy, Friendship Dynamics, and Building Relationships.
Her presentations have been developed with teachers and students in dozens of classrooms. Some of her most popular include:
Where do Stories Come From? (Grade K-3)
Ever wonder where stories come from? From movies to games to books, they all start with stories that were written by someone. Anything you can imagine can become a story. Suzy Vadori tells stories and introduces elements of story, including characters, problems and solutions.
The Literacy Advantage (4-12)
Literacy isn't just something you learn in the classroom. Reading and writing give you an advantage no matter what path in life you choose. Former business executive turned award-winning author Suzy Vadori shares stories from her varied career path where Reading, Writing, and even Math helped her achieve her dreams, and how she came to be on the path she's on now.
Making Creative Writing Feel Real (Grades 4-12)
A writer's job is to make readers FEEL. If we've done that, we've done our jobs. Suzy Vadori explores writing strategies with students such as Emotion, Reactions, Mood, Setting and Dialogue and demonstrates how they can be used to move stories forward. This can be done as a presentation or workshop, where students practice writing short scenes that convey emotion. This presentation aligns with both English Language Arts and Health curriculum.
Creating Worlds with Magic (Grades 4-12)
Love reading about magic? Suzy Vadori talks about how writers create complete magic systems for their stories and discusses magic systems in popular series, Students create their own set of magic system rules and practice writing in this newly created world. This workshop ties in with the Social Studies curriculum.
Painting Pictures with the Written Word (Grades 4-12)
Reading can paint pictures in our minds – fantastic, vivid scenes that make us feel like we're really there. In this exciting presentation, Suzy Vadori brings in elements of the world around us and shows how writers can describe everything they imagine in the most interesting way possible.
The Magic of Following Your Dreams (Grades 10-12)
If you could be anywhere right now, doing anything at all, where would you be? In this fun, interactive workshop, students have the opportunity to explore their own future dreams using fiction. They identify people who might help them achieve their goals, challenges they may face, and how they can set themselves up for success, creating the "plot" for their life. This workshop ties in with Health and/or Career and Life Management.
Presentations generally run 60-75 minutes, but can be tailored to fit the needs of the school.
Bibliography
Wall of Wishes Old Vines Press 2020
The West Woods Evil Alter Ego Press 2017
Prix Aurora Awards Finalist, Best Young Adult Fiction, 2018
The Fountain Evil Alter Ego Press 2015
Prix Aurora Awards Finalist, Best Young Adult Fiction, 2016
Readers' Favorite Bronze Medallion for Young Adult Fiction, 2018